A week ago I was so excited about Christmas and seeing everyone. Then Christmas morning I woke up with the sniffles which has turned into a really bad cold. I haven't been feeling my best that's for sure. The weather here has been really crazy. It was freezing here last Monday and by Christmas Eve it was in the 70's. It was actually to warm yesterday for a jacket.
I started taking down my decorations today and I actually felt really sad. I'm not sure what the New Year has in store for us but I will enjoy scrap booking the pictures from this Christmas.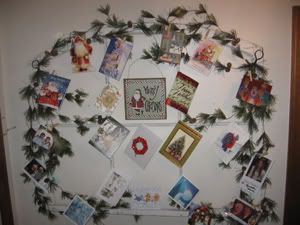 Here is an old window that my hubby found. I put some garland around it and added my Christmas cards to it. I love sending cards.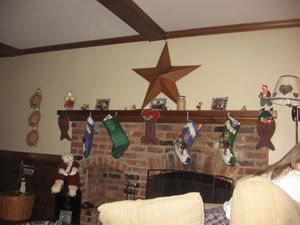 Here is my 8ft mantel. I wanted to add greenery and lights this year but I ran out of time and money. :)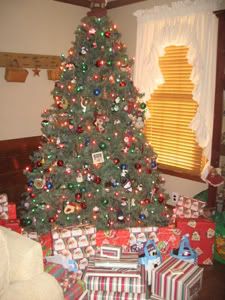 Oh looks like Santa has been here.
Abby was very nosey this year. She wanted to know where her gifts were. She finally found her goodies. Santa brought her a new toy, a pigs ear, and her very own blanket.
Yes, Pepper had to come and see what all the excitement was about. He's looking through the paper for his gifts. Santa brought him and Ms. Pretty new beds and cat nip toys. They have been taking a lot of cat naps.
I hope you all had a Merry and Blessed Christmas.
Donna & Family